SAHM Scrapper has got some CUTE stuff!! Here are some templates that she created, that I think are DARLING!! Click on the picture to go to the store.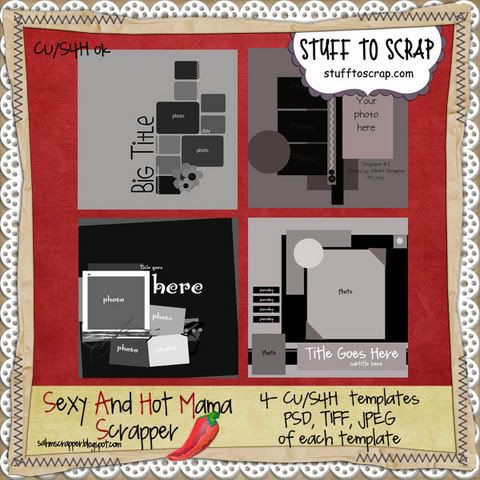 And she also created some Christmas cards, they are on sale right now, so hurry and go get them! They are so cute! Click on the preview to go to the store.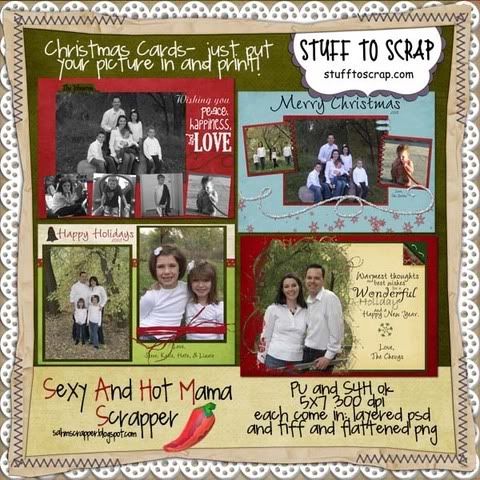 Don't miss out on these AMAZING items!!