It's a new month! Can you believe it's September already? This year has flown by! This month's Build A Kit is great! Here is the flyer, image is linked to all of the September BAK's.
And here is what I did, a cute little monster kit! Image is also linked, remember, it is $1.99!!
Some of my CT have done LO's for you, they are SO cute!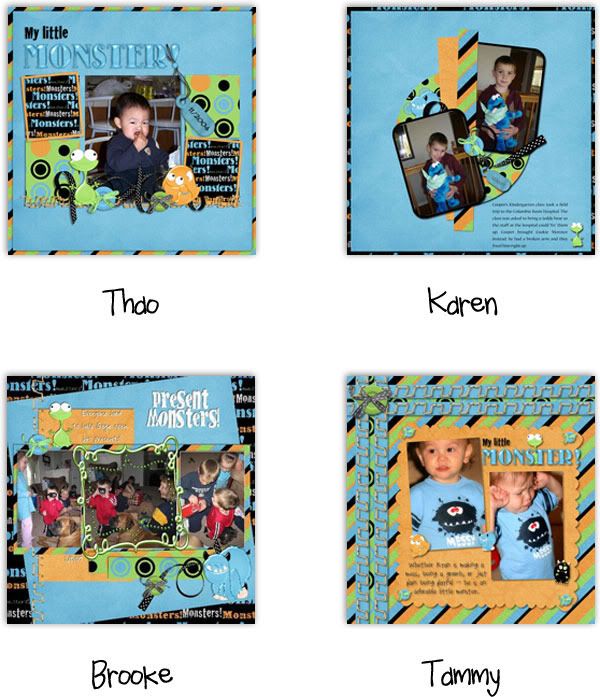 And here is the STS Designer Collab for September, it's called "Back To School Blues", I LOVE it! Images are linked!