I seriously love this kit, it is one of my favorites! I just love the colors, and I love the versatility. I created this kit a while back, but just wanted to let you know- all this week it will be on sale for only $2.00!! First, check out what some of my CT did.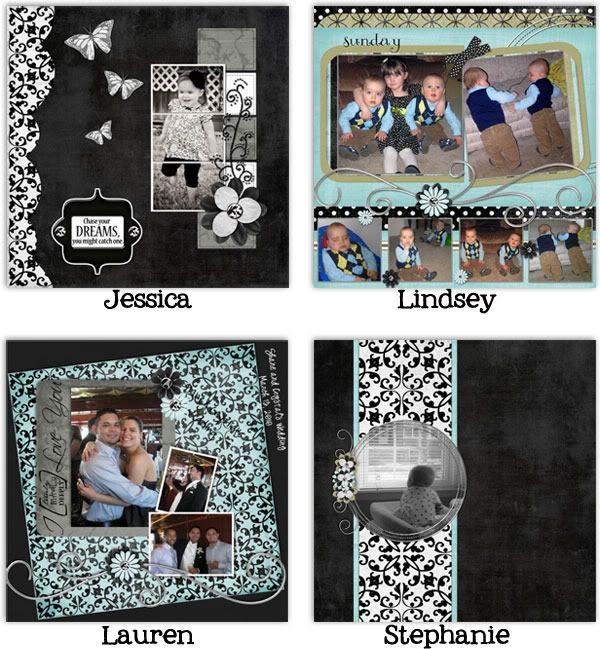 See why I love it so much? These LO's are just awesome! Ok, here is the full kit, remember it's $2.00 this week only!! So grab it at a good price! Image is linked.
Don't forget the cardstock and quickpages! Both images are linked.
Oh and some of my CT has freebies for you! Click on the picture to go to their blogs.
Jessica
Lindsey
Stephanie